Arizona Coyotes 2015-16 Player Grades: Alex Tanguay
With the Arizona Coyotes 2015-16 season complete, it's time to dive into each player's performance and make a final tally on how they fared this season.
Arriving to the Arizona Coyotes as a throw-in from the Mikkel Boedker trade, fans and analysts alike expected very little from veteran forward Alex Tanguay.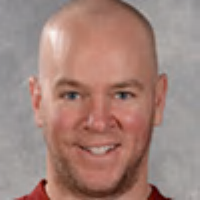 ALEX TANGUAY
LW,
Arizona Coyotes
I
The first of half of his season with the Colorado Avalanche had been very disappointing, particularly when compared to what Tanguay had produced in 2014-15 for the Avs.
Despite the trepidation, it was obvious nearly from the jump that in the short term the Coyotes had gotten a pretty good deal for their former first round pick.
Boedker was a possession black hole with the Arizona Coyotes, while Tanguay had been one of the Avs' few possession drivers to survive Patrick Roy's coaching or lack thereof.
While acquiring Boedker didn't hurt the Avs, it also didn't improve their biggest weakness. On the contrary, Alex Tanguay arrived and was promptly placed on a line with Antoine Vermette and Anthony Duclair.
"The French Connection" went on a hellacious tear in the final weeks of the season, doing their part to carry a limping Coyotes team across the finish line. Most importantly, Tanguay's steady and responsible presence on the wing woke Vermette from a season long stupor.
The popular Coyotes center produced 7 goals and 7 assists in the 18 games after Tanguay arrived. He'd had just 10 goals and 14 assists in the previous 58 games.
Tanguay himself scored 4 goals and 9 assists in 18 games with Arizona. He'd had just 4 goals and 18 assists in the 52 games he played in Colorado. He finished up with a respectable 35 points in 2015-16, which isn't too shabby for a 36-year-old.
That begs the question…do the Coyotes attempt to bring Tanguay back to pair with Duclair and Vermette again?
The veteran playmaker made a healthy $3.5M per year for five years over the length of his last contract.
It's pretty clear he's not worth that kind of money at age 36, but will he agree with that assessment? Did he enjoy his time in the desert enough to accept whatever John Chayka and co. are willing to offer?
I believe he will.
It's worth noting that Tanguay had to waive a no movement clause in order to land with a team that was already falling out of the playoff picture. Unlike most players the team has chased or traded for over the years, Alex Tanguay wanted to be a part of the Arizona Coyotes.
His steady hand would be a boon to head coach Dave Tippett as he looks to break in even more youth for the Coyotes in 2015-16.
Rekindle "The French Connection". Let's see what Tanguay can do for one more season in Arizona. At a reasonable price, of course.