Arizona Coyotes: Don't Panic, Dylan Strome Will Be Fine
Dylan Strome is no longer with the Arizona Coyotes, but he's still on track to be an important piece of the franchise's future.
In some ways, Arizona Coyotes prospect Dylan Strome is a victim of his own success.
After nearly making the team out of training camp in 2015-16, many expected him to be a lock for a season in Glendale in 2016-17.
That's not how it panned out.
Strome never really shined in Arizona.
The reasons vary, but there's a bit of blame on both sides.
For starters, Strome spent last season in Erie with the directive to improve his game. In particular, his skating and his all-around play.
The youngster was also expected to gain a little body mass to pair with his 6'3 frame.
Strome's skating is still an issue and we can assume his all-around play is as well, whether because of his skating or just a general deficiency in the defensive zone.
As for his frame, it's an issue that nearly every kid his age faces. He will likely be another year or two older before he finally grows into his size fully and is able to throw his weight around.
On the other side, the Arizona Coyotes kept him on the roster to foster his development in those areas and clearly had very little intention of actually playing him.
From the healthy scratches to playing in only seven of nine possible games before being re-assigned, Strome didn't get much opportunity on the ice. He played three consecutive games twice and spent the rest of the time scratched before a final game against the Canucks.
It also appears he bore the brunt of the blame for the overtime loss against Vancouver, which was actually the fault of a bad matchup put out by Dave Tippett and a turnover by Oliver Ekman-Larsson.
Strome was just the one guy who got back to attempt to defend on the play.
With all of those reasons out of the way, there were positives.
He spent a good deal of time working with skating coach Dawn Braid and staff.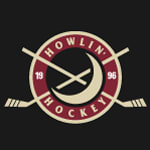 Want your voice heard? Join the Howlin' Hockey team!
Write for us!
For better or worse, he did get some experience in real NHL games and knows where he must improve. Note that's not where Tipp and Chayka say he must improve, but where he thinks he's lacking based on what he saw on the ice.
#20 also showed that he is capable of orchestrating an offense.
Dylan Strome and Anthony Duclair ran a clinic on San Jose in early November and it was only due to the immense slump of Duclair that Strome didn't put up at least three or four points that night.
He created chances and had a few of his own in his final game against Vancouver as well.
The kid is going to be fine.
It was in limited time, but he showed the talent Don Maloney coveted when he selected Dylan Strome with the third overall pick in 2015.
Everything else can be improved.
Even his skating, which will never be anywhere near world class, can be or can become serviceable thanks to the style of game that Strome plays.
He doesn't rely on speed to do what he does. The youngster reads the game at a truly high level.
Speed may cause him problems in becoming a strong two-way center, but if his body catches up to his brain he may be able to put himself in positions to succeed regardless.
Don't write off Dylan Strome just yet.
We'll watch him in the World Juniors Championship. Let's see what he does in Erie.
Hopefully, when Erie's season concludes, he'll be able to get some time in Tucson before the season concludes. And don't be surprised if he spends time there next year.
That's where he should've been all along, rules permitting.
"Dylan has made exceptional progress and continues to make strides to being an elite centre in this league," according to Arizona Coyotes general manager John Chayka.
There's no reason fans shouldn't take him at his word.
Until next year, Strome.